Featured events
Lunch & Learn: How Schools Work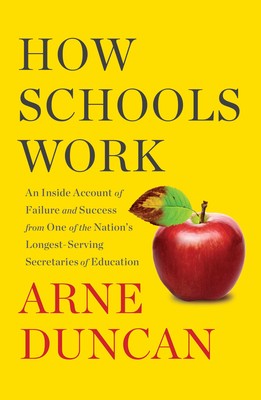 Wednesday, August 15, 12:00–2:00 PM. The University Club of Chicago (76 E. Monroe). Members–$20 & guests–$25. To register for this program, please click here or call the Village office at 773.248.8700.
Locally and nationally, the management of public schools is a pressing issue. During this "lunch & learn," members and guests will enjoy a presentation from Arne Duncan, who will talk about his new book, How Schools Work, an expose of the status quo that helps maintain a broken system at the expense of children's education. As one of the longest serving members of President Barack Obama's cabinet, Duncan hopes to inspire voters to demand more of our public schools. The registration cost for this program will cover lunch with gratuity and tax is included.
2019 Village Cruise the Blue Danube Meet-up
Tuesday, August 21, 4:30–6:00 PM. Hosts: Steve and Yota Kleinman (W. Superior St & N. State St.). Members & guests–free. To register for this program, please click here or call the Village office at 773.248.8700.
In September of 2019, members of The Village Chicago and guests will embark on the first ever Village international trip with a river cruise of the Blue Danube. There is still time to book through Mayflower Cruises & Tours, and the offer to receive free airfare has been extended through the end of August, 2018!
Click here
for more details. Whether you have already booked your stateroom or are still undecided, join Maria from Mayflower Cruises & Tours and your fellow cruisers to ask questions, compare notes with those who have been to Eastern Europe before, and discuss optional extensions. It's not too late to take advantage of the free airfare offer through the end of August 2018! Attendees are welcome to bring their favorite beverage or snack from the countries we will visit–or from anywhere.
Charles Schwab Presents: Women and Finance
Thursday, September 6, 6:00–7:30 PM. Charles Schwab—Lincoln Park Branch (820 W. North Ave.). Members–free & guests–$10. Members, click here to register. For guests, please click here to complete your registration, or call the Village office at 773.248.8700.
Learning the tools for managing personal finance is easier when you have help from the experts. Hosted by Village sponsor Charles Schwab, this seminar with The Schwab Advisor Network will focus on how to quantify and prioritize financial goals in line with each person's unique values. Attendees will learn how to talk about money, what makes a smart investor, planning for the unexpected, and how being savvy with tax planning can benefit your family. All of this will be focused on the unique perspective and opportunity women bring to investing and planning. Food and beverages will be served. This program is the first in a series of monthly seminars on personal finance presented by Charles Schwab.
John Vincent Mahady 30th Anniversary Performance
Friday, September 7, 6:00–7:30 PM.  Francis W. Parker School, Diane and David B. Heller Auditorium (2233 N. Clark St.). Members & guests–$15. To register for this program, please click here or call the Village office at 773.248.8700.
Celebrate John Mahady's 30th year at Un Grand Cafe / Mon Ami Gabi with an evening of crooner classics, funny restaurant stories, and musical numbers. Over the course of 30 years, John has played at some of the best clubs in Chicago, including Toulouse-on-the-Park, Yvette's, Royal George Theatre, Mayne Stage, Maxim's, Byfields, Gentry and Depaul's Theater in Lincoln Park. For this special evening, John will be joined on stage by his longtime musical accompanist, Beckie Menzie. The public price for this event is $30, but through the Village, attendees are able to receive a special discounted rate of $15.
New! Mag Mile Memoir Writing
Tuesdays, Ongoing. September 11-October 16, 1:00–2:30 PM.  Host: Hollis Hines (E. Chicago Ave. & N. Michigan Ave.). Members–$30 & guests–$60 for the 6-session series. To register for this program, please call the Village office at 773.248.8700.
Join the Beth Finke experiment and save! Interested in taking a memoir-writing class with a twist? Village member Hollis Hines will be leading a new class in September under the supervision of Chicago Village member and popular teacher, Beth Finke. Beth is creating a brand new online course to share her teaching method and recruit others to lead classes like hers, and Hollis has agreed to be one of the first to test out Beth's method and lead a memoir-writing class for six weeks under Beth Finke's supervision. You can be part of the experiment! Sign up now to take a memoir writing class at a discount.
Immigration Revisited
Wednesday, September 19, 2:00–3:30 PM.  Host: Marjorie Freed (Fullerton & Lakeview). Members only–free. To register for this program, please call the Village office at 773.248.8700.
Dalia Anysas, a compelling witness will describe and discuss refugees' experiences from the Lithuanian emigration of the 1940's. A recently published book, We Thought We'd Be Back Soon, of which she is a co-editor along with Laima Petrauskas VanderStoep & Dalia Cidzikaite offers the testimony of eighteen US Lithuanians who were forced to leave Lithuania during the Second World War and withdraw to the West away from the upcoming Soviets and the threat of deportations. It is based on an oral history project begun by VanderStoep in which the people spoke openly about the circumstances of leaving Lithuania, their lives in DP camps in Germany and finally realizing that they will not "be back soon" immigrating to the United States. The book will be available to purchase.
Tiny Theatre Presents: House Theatre of Chicago's Borealis
Sunday, September 23, 3:00–5:00 PM.  Chopin Theater (1543 W. Division St. ). Members–$34 & guests–$38. Registration deadline: September 9. Please click here to register, or call the Village office at 773.248.8700.
Tiny Theatre is a beloved and long-running Village program that gives members and guests the opportunity to see plays in smaller, more intimate venues throughout Chicagoland. The next Tiny Theatre outing will be House Theatre of Chicago's Borealis. When a cryptic but ominous letter arrives from her brother on the oil fields, thirteen-year-old Cozbi sets off for Anwar, Alaska to find him. Armed with a book by Donald Trump and an axe, Cozbi battles her way through an Arctic wilderness in pursuit of her missing brother, squaring off against a host of monstrous Ass-Hats on each rung of the corporate ladder. Part mythic journey, part workplace satire. Following the play, attendees are welcome to enjoy a self-hosted dinner at a neighborhood restaurant (to be determined).
Back to the top