Calendar
Tiny Theatre Presents: Theatre of War Productions' Antigone in Ferguson
Sunday, October 18, 2020 @ 4:30 pm

-

5:30 pm

Free
Members & guests–free. This listing is for the discussion only; please register and view the free LIVE performances via Zoom, on October 2 (click here to register) OR October 17 (click here to register). To RSVP for our group discussion, please scroll down.
The Antigone in Ferguson project fuses dramatic readings by acclaimed actors of Sophocles' Antigone with live choral music performed by a diverse choir, from St Louis, Missouri to New York City. This culminates in powerful, healing discussions about radicalized violence, police brutality, health inequality and social justice.
The project was conceived through a collaboration between Theater of War Productions and community members from Ferguson, MO and premiered at the Normandy High School in September, 2016 and has since toured the country and the world. Antigone in Ferguson aims to generate dialogue, consciousness, compassion, outrage, and positive action at this critical moment.
Register to view either performance on Friday, October 2, 4 PM CDT OR Saturday, October 17 at 5 PM CDT. After viewing the play, join our group discussion with Village members on Sunday, October 18 at 4:30 PM. Please scroll down to register for the discussion.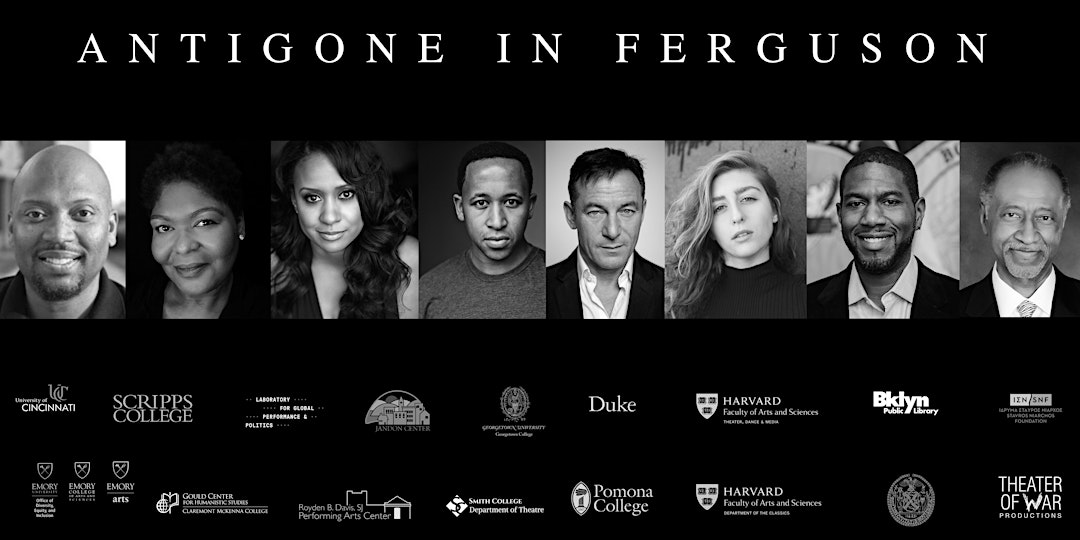 Tickets are not available as this event has passed.
Reservations required for all events.
The Village aims to match participating members by request to Village events when other members who are attending the event are able to provide transportation.  When registering, please let the Village office know if you are able to drive or would like a ride to an event.