Featured events
Dementia: The Unmet Need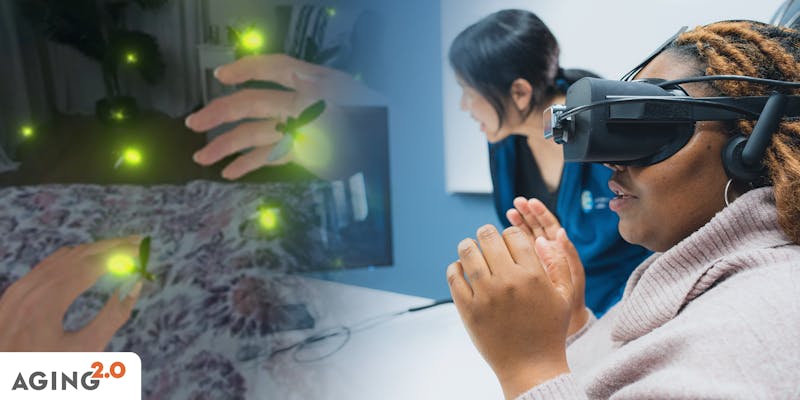 Thursday, December 5, Reception 5:30 PM, Program 6:00 PM. The Admiral at the Lake. (929 W Foster Ave). Members & guests–$5 (pre-registration); $10 at door. Guests 65+ can attend for free with pre-registration. To register, please click here or call the Village office at 773.248.8700.
Keynote speaker Dr. Aggarwal, will provide a vision for how expressions of unmet need in people with cognitive changes related to dementia can be addressed in practical ways by both senior living staff members and family care partners, with a focus on finding solutions that acknowledge the person's identity as a unique individual and as part of a family of origin story. In a panel moderated by Erin Washington from Embodied Labs; Dr. Aggarwal, Janis Egelsmen, Tricia Mullin, and Carrie Shaw will discuss this same topic from each of their perspectives as practitioners, trainers, administrators and industry professionals.
Included will be portions of The Dima Lab, an immersive VR experience where audience volunteers will embody the 1st-person perspective of a Lebanese American woman living with Lewy Body dementia and Parkinsonian symptoms and provide material for an interactive panel. This is a joint event with Chicago Methodist Senior Services, Embodied Labs, and The Admiral at the Lake.
Fourth Annual Innovation for the Ages
Tuesday, December 10,  5:30–8:00 PM. The Metropolitan Club (233 W Wacker Dr, 67th Floor) Village Members—$25 with Village Discount Code. To register, please call the Village office at 773.248.8700.
We are teaming up with Chicago Innovation and The Retirement Research Fund for the fourth annual Innovation for the Ages. Featuring talks from "ageless innovators" who don't know the meaning of the word "retirement." Instead, they are constantly re-inventing themselves by focusing on innovation, taking risks and doing things differently.
Annual Holiday Lunch at the Chicago Yacht Club
Wednesday, December 11, 11:30—11:30 PM. Chicago Yacht Club (400 E Monroe St). Members & Guests of Members–$52 (Includes lunch, drinks, tax, tip and parking). Registration Deadline: December 6. To register, please call the Village office at 773.248.8700.
The Men's Group invites all Village members and their partners to join us for a festive lunch. Come and celebrate the winter holidays with us! Lunch includes salads, hot entrees, omelet station, dessert, tea, coffee, and a full drink bar. The program fee also covers tax, tip, parking and all processing fees.
Back to the top